Find a rescue near you...
Are you looking for an animal centre, rehoming organisation, breed specific rescue, farm animal shelter or wildlife rehabilitation?
Write a rescue review...
Reviews just take a moment to complete and every participant goes into a free draw to win a year's supply of dog or cat food to keep...
Write your rescue review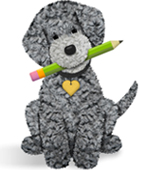 Win a year's supply of pet food. Write a Rescue Review today!
Latest rescue reviews...
We have recently adopted our dog through this rescue and would highly recommend them.... Read More
Lovely rescue, thank you all for your friendly help, we very pleased with our lovely... Read More
We will be forever grateful to BRX for matching us with our wonderful Stanley. Read More
This rescue charity was recommended to me by a friend who also volunteers at Love... Read More
A full honest assessment given on a young Labradors playful attitude and plenty of... Read More

We decided to rehome our 2 labrador puppies due to personal circumstance and for... Read More
A very friendly, caring and knowledgeable team providing excellent care of rescue... Read More
I have been a lover of the Bichon Frise breed for many years and have had 4 dogs... Read More